Summer dogsled experience
Book Now
Siberian Husky Summer Cart ride experience - Visit the local Dog Sledding kennel - Learn about Dog sledding in Iceland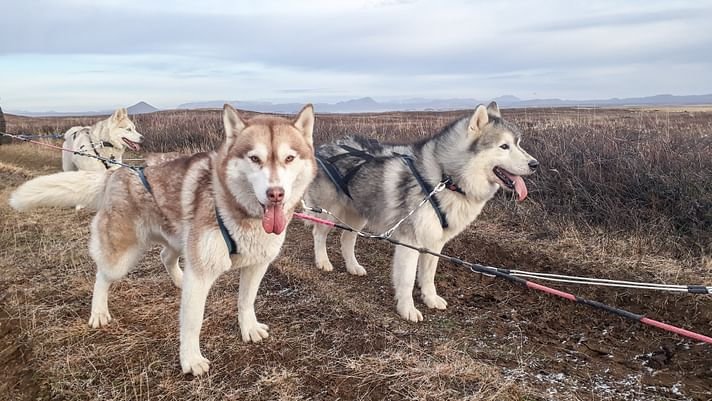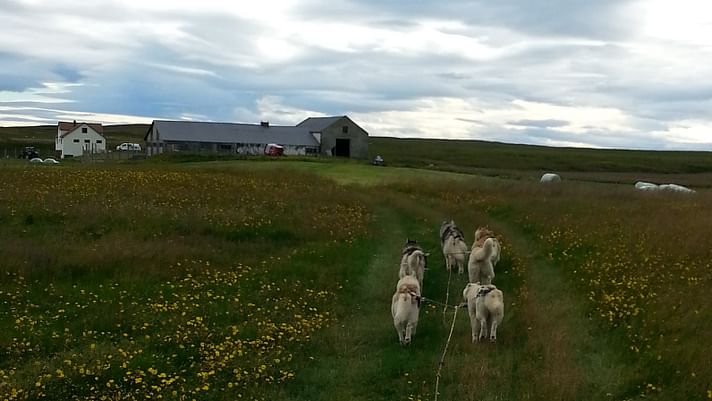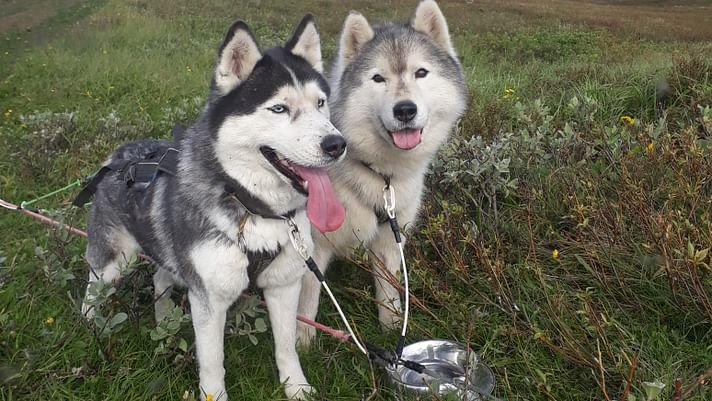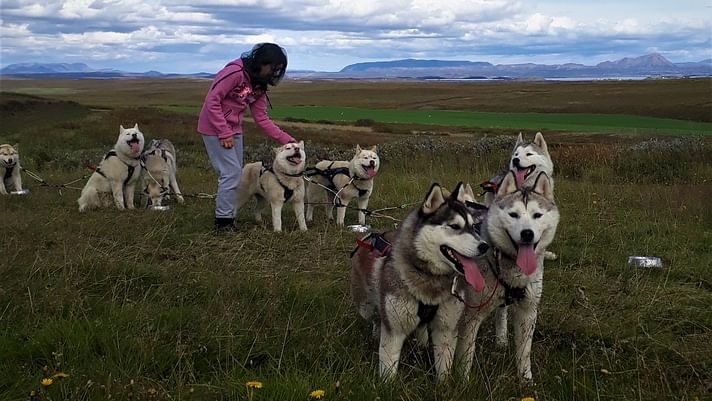 Siberian Husky Cart Ride – North Iceland
Experience Husky dog Cart ride in lake Mývatn region, visit the local kennels and learn about dog sledding in Iceland.
each Cart will have 2 passengers and one musher from the Snow dogs team. Your Musher will ensure the safety and steer the cart. Your musher will explain the details on how to work with the dogs. The Trail is around 2.5km long and the time depends on weather and conditions. The cart ride itself is about 15-30 min but the whole experence takes about 1.5hours.
During the tour we make a stop where we can get to know the dogs better, give them a pet and take photos with the dogs. At the end of the tour you will be able to visit the kennels for further interaction with the dogs
Winter Dog Sledding VS Summer Cart ride what is the difference?
The Snow dogs team operates Dog sledding tour during the winter season. How ever the Dogs need to be trained all throughout the year. The carts are spesificly designed for Husky cart ride, with tires and good suspension and work in the same ways as the dog sleds in winter but without the snow. Siberian Cart ride is the perfect way to experience the "dog sledding experience" during summer.