Lake Mývatn Local Food and Culture
Book Now
Lake Mývatn Nature Reserve, Visit local smokehouse, Geyser bread tasting, Hverir boiling mud pots, Grjótagjá cave, Farm to Table Lunch, Dimmuborgir lava fields, Höfði Penensula,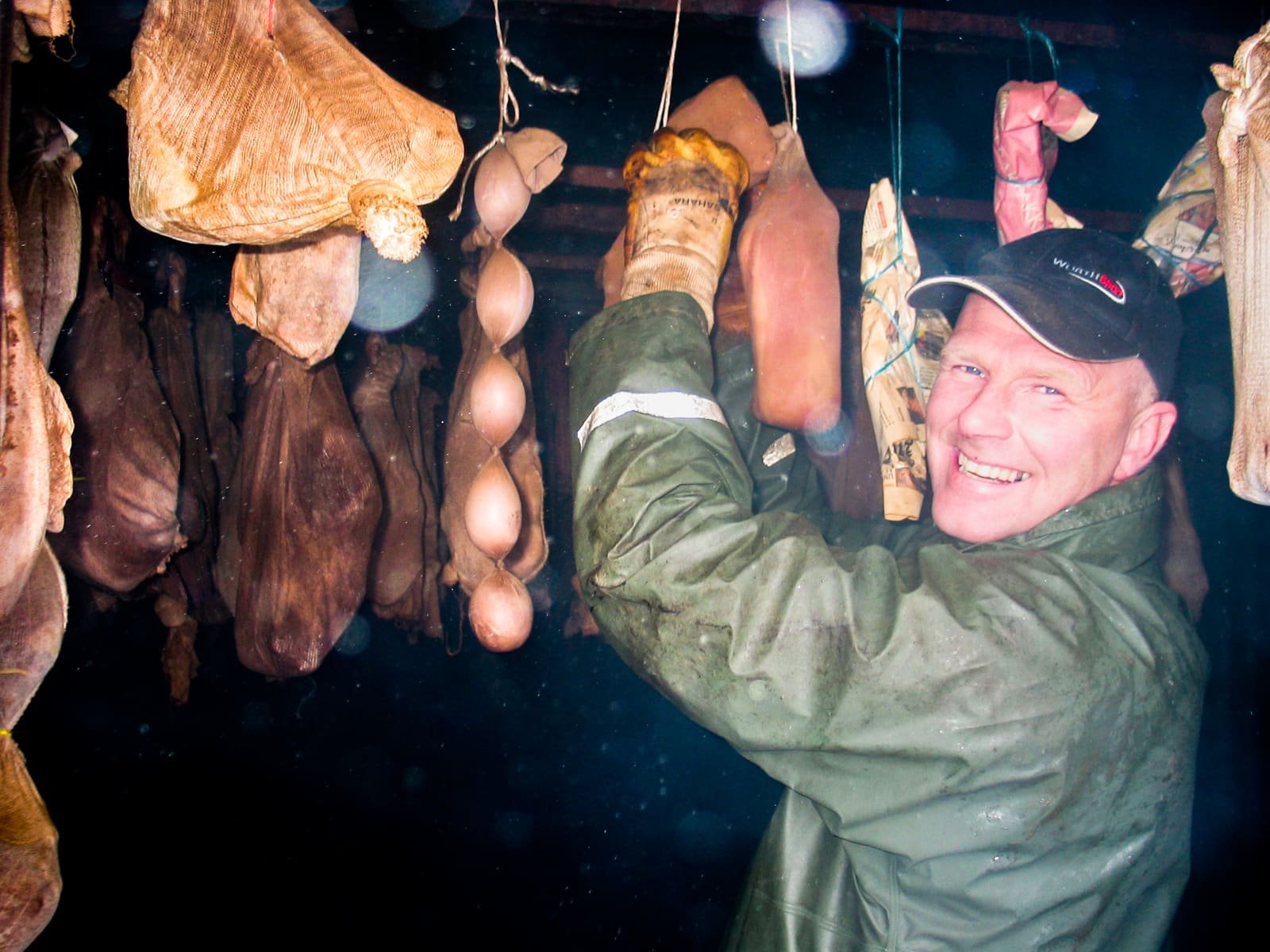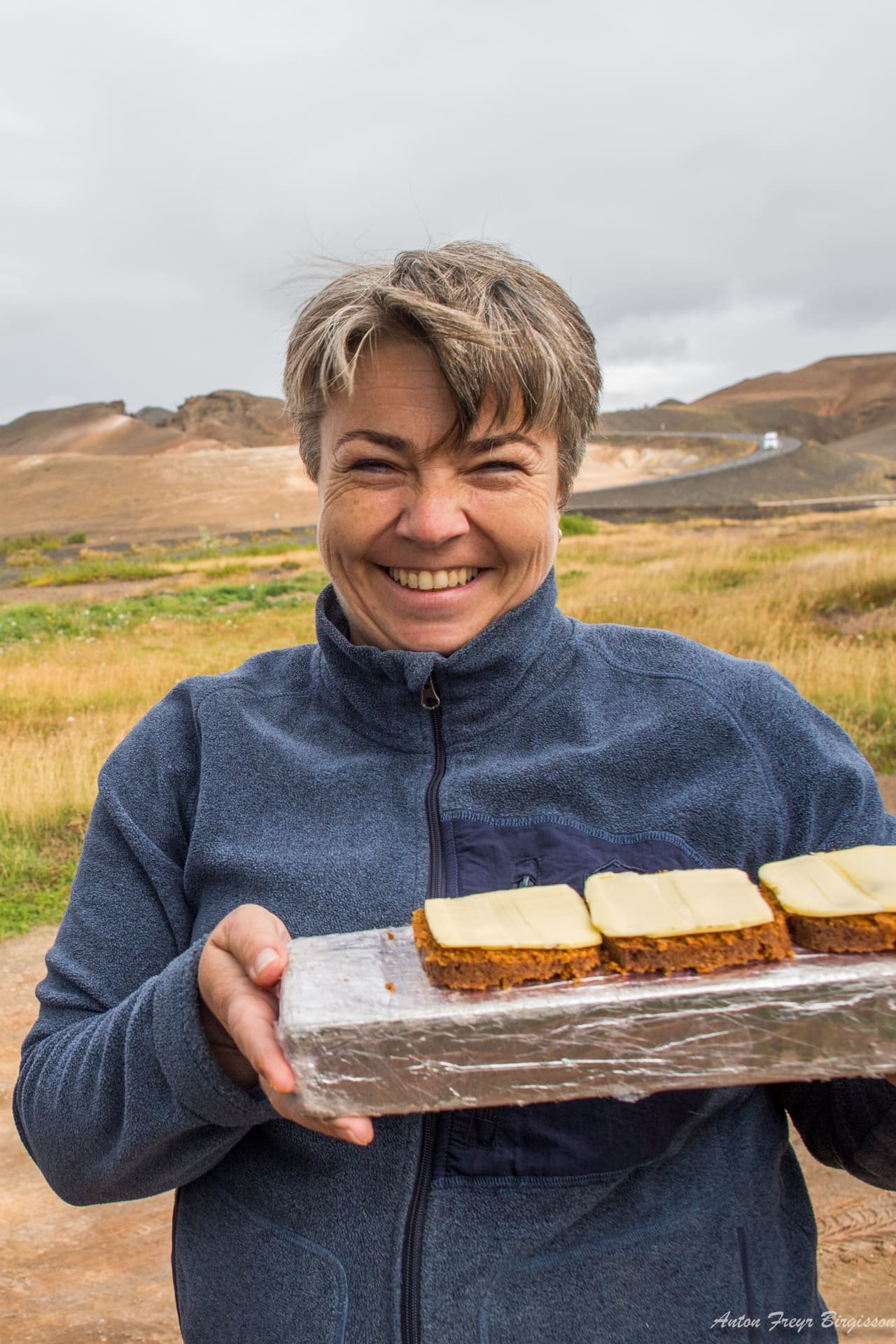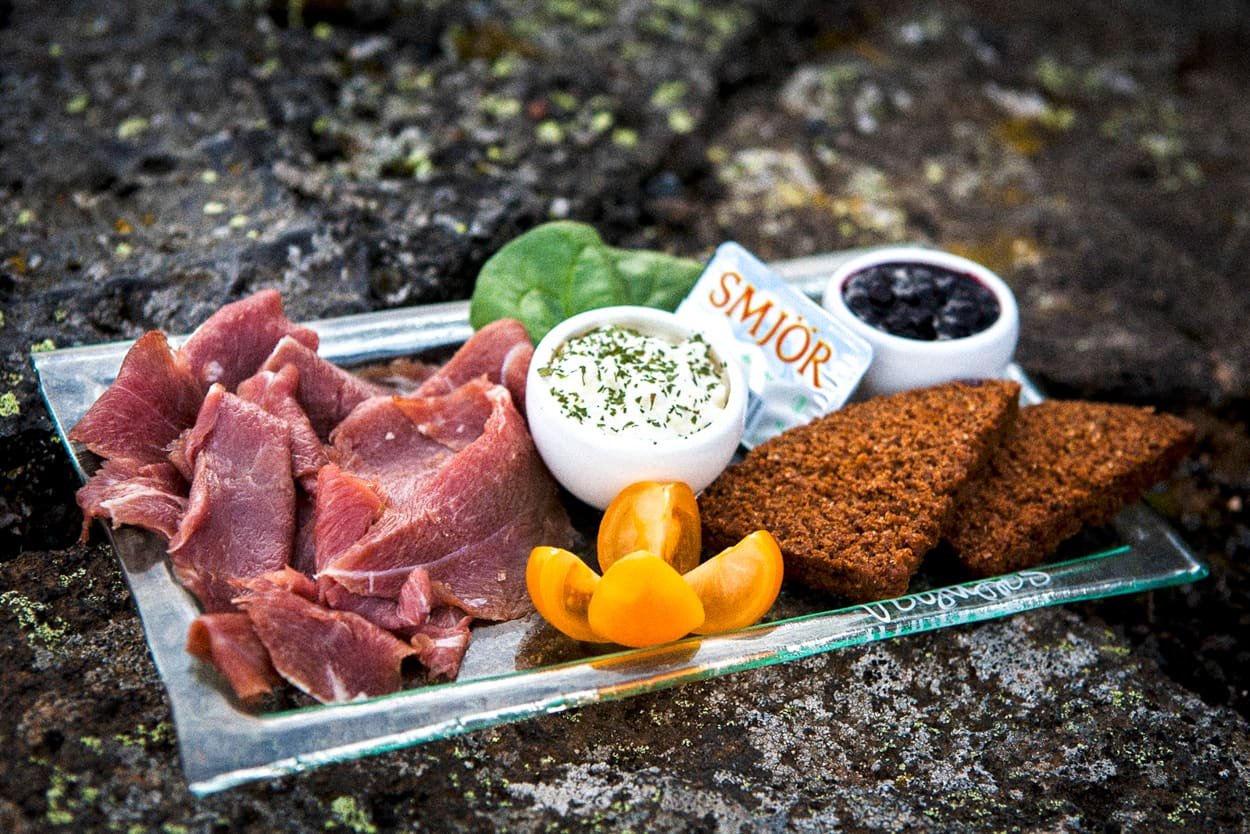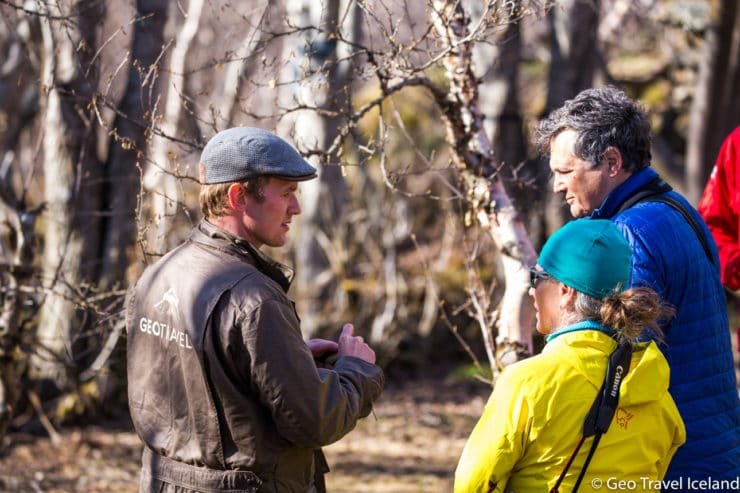 Lake Mývatn Nature Reserve & Local Food Experience
This tour takes you through the area of Lake Mývatn with a local guide showing you their home and telling stories of their people along with visiting the natural highlights of the area and tasting the Local Food. You'll have a chance to taste a bread baked with the geothermal heat from our Geysers, smoked arctic char and lamb right out of the hands of a farmer.  Stepping off the beaten track and visit a local farm smokehouse to learn about the art of cold smoked food From there we visit the steaming grounds in Bjarnarflag where the famous Geysir bread is baked and explore the boiling mud pits of Hverir. From there we head to the old bathing cave of Grjótagjá located on the continental rift. An Included Farm to Table Lunch at Vogafjós restaurant (see menu below).
After Lunch we visit Dimmuborgir Lava fields and explore this incredible maze of lava pillars, Our last stop in Mývatn area will be the Höfði region, where the lava fields meet the lake, famous for being the land North of the Wall in the TV series Game of Thrones.
 Farm to Table Lunch at Vogafjós
Panfried artic char with potato cake, fresh salad and Home made Mývatn salad cheese.
Panna cotta served with whipped cream and fruits
Coffee/tea
Included –
Fully Guided Tour
Visit to a local Farm
Geyser Bread Tasting
Local Smokehouse Tasting
Farm to Table Lunch