Aldeyjarfoss Waterfall – Private Tour
Book Now
Aldeyjarfoss waterfall - Hrafnarbjargafoss waterfall - Ullarfoss Waterfall - Bárðardalur rural area - Skjálfandafljót river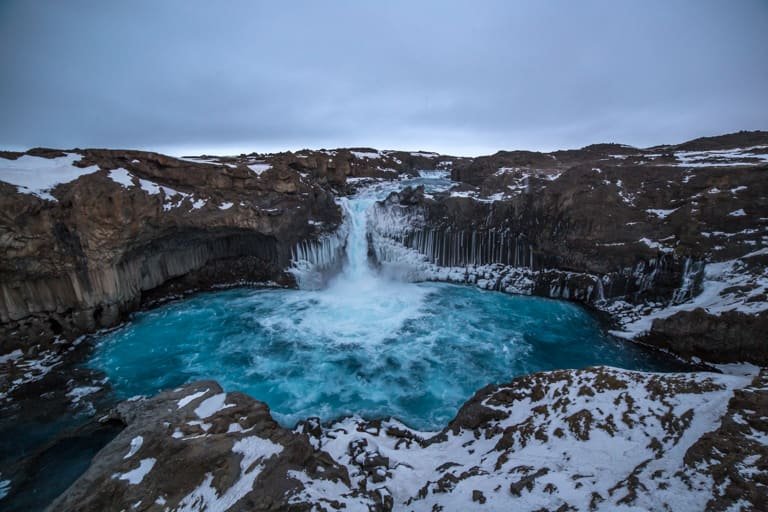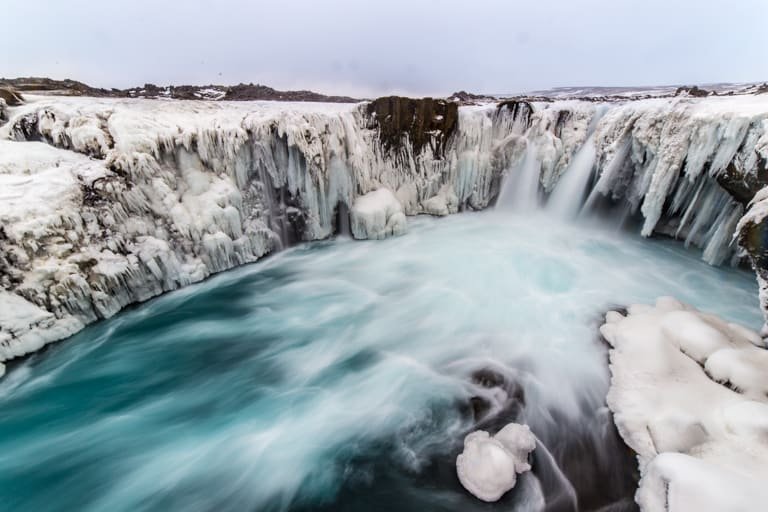 Aldeyarfoss, North Iceland's photography Highlight
Highlights: Aldeyjarfoss waterfall, Hrafnarbjargarfoss Waterfall, Ullarfoss Waterfall, Bárðardalur rural area, Skjálfandafljót river.
Aldeyarfoss Waterfall has incredible surroundings of columnar basalt. The basalt column and perfect circular water form make Aldeyarfoss an incredible pace for photography. Proximity to the waterfall and the possibility to walk almost the entire way around the falls means that each photographer can put his own angle on the falls.
Private tours are made flexible to fit your needs. We can depart at any time you like, day or night the standard departure is at 09:00am but if you would like to depart at any other time just let us know.
It´s great to enjoy sunset or sunrise at the waterfall.  Pick up is included from hotels/guesthouse in Lake Mývatn area.   And it is possible to meet and start the tour from Goðafoss if guest are coming from Akureyri or other areas.
Aldeyjarfoss waterfall has geologically interesting surroundings. Tumbling through a narrow passage into a wide basin, with black basalt columns that provide a stark contrast against the thrashing white foaming water, making it one of Iceland's photographic gems.
Aldeyjarfoss is one of most impressive waterfalls on the Skjálfandafljót River's route from Iceland´s biggest glacier the Vatnajökull glacier.
During winter the hike from the parking can be 2-3 km each way all depending on road and snow condition. The hike is not demanding but there are small hills we go up on the way to Aldeyjarfoss.  We provide snow shoes for the hike and we hike at our guest´s speed.
At the end of the tour it is optional to visit the Mývatn nature baths.